"I just want to tell you that you are the best. We took Lucky to Lowe's and he was so good. He obeyed every command and I brought him home and put him on his place cushion, and I have to check every once in a while to see if he's still alive. LOL We are so proud of him. Just THANK you so much for what you have done."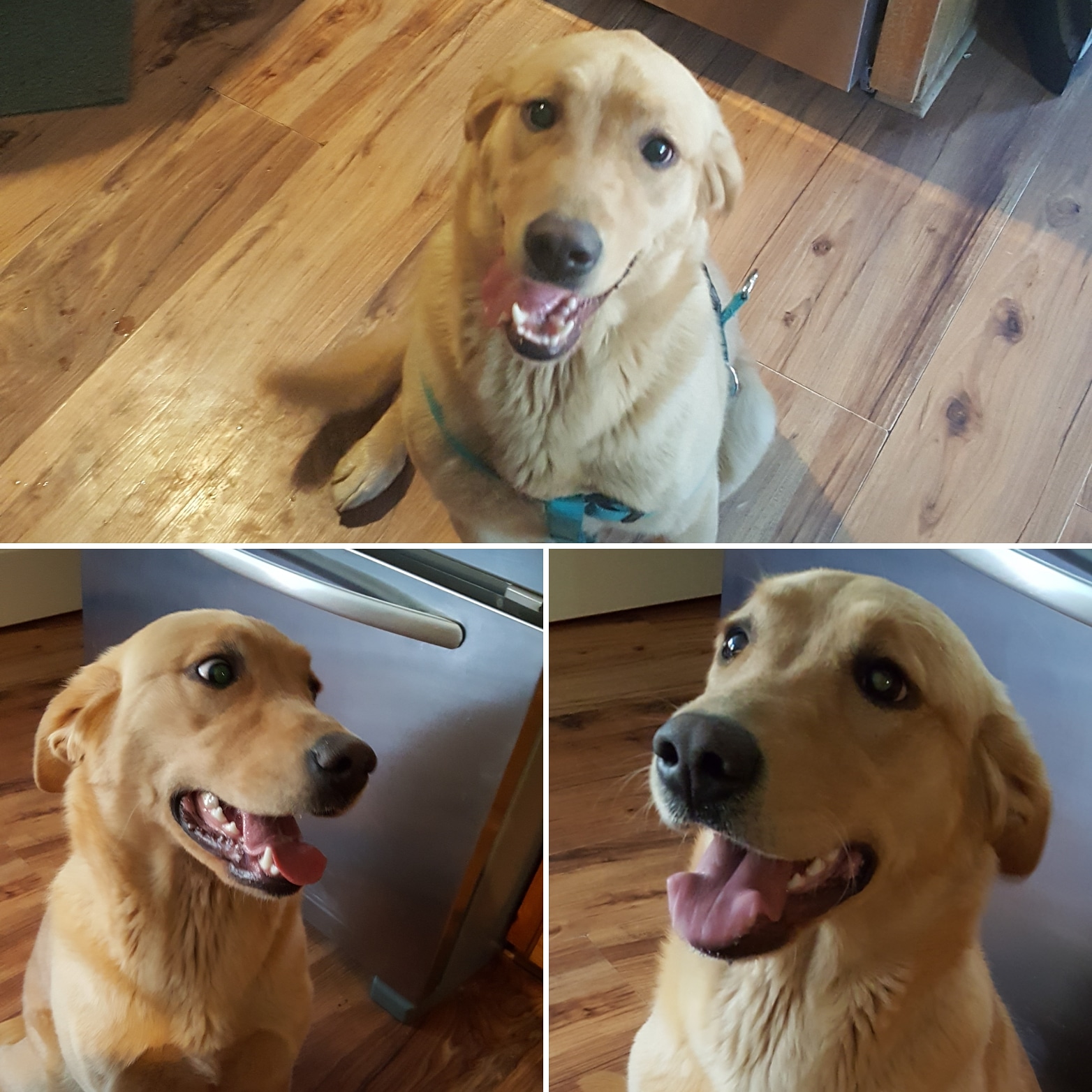 We entrusted Jessica to train our rowdy, unruly, rambunctious, adorable, wild, big baby girl, beloved 14 month old golden retriever/yellow lab, Dolly.
Our 60 lb freight train still thought she was a lap dog, had no respect for authority, tore up anything she could get her mouth on, was dangerous around our 5 yr old and 8 month old grandchildren. She has jumped on and knocked myself and husband down on more than one occasion. She was completely unmanageable and we seriously expected Jessica to tell us that Dolly was beyond hope.
We appreciated Jessica explaining her training methods and walking us through the training process. We had to be trained along with our furr baby.
We love that Jessica's gentle nature and how she speaks to the dogs in a calm, low voice.
Okay, this review is turning out a lot longer than planned.
I just can't express how thrilled we are to have met Jessica and honored that she took our Dolly under her wings, completely trained our dog and turned her into the pet that we dreamed of having. We are proud to show our Dolly off and include her in our daily lives now that she doesn't have to be kept in the back yard all if the time.
Jessica is professional on every level.
From the pre-training mtg to mid training meeting, training the pet's human family members and passing authority to the owner(s) concluding the 3 week training. The training does not just end after the 3 weeks. Two weeks after the clients take their dog home, Jessica visits in the dogs home to follow up and address any questions/issues that the family may have . We greatly appreciate everything that Jessica has done for our family. The joy and peace that we have with Dolly is priceless.
Not only is Jessica an amazing trainer, she offers boarding! When we travel, we won't have to worry about how Dolly is being treated, whether or not she's eating or if she's having anxiety. Dolly will be so excited to visit Jessica again with the added advantage that her commands and expectations will be consistent.
We can't thank you enough, Jessica.
You are a real life "dog whisperer".
"We went to Stephen's adult soccer league game last night. There were lots of people, lots of movement and ball chasing, another dog, and a couple kids running around. We thought it would be a good training experience...He did so good! I had someone tell me about halfway through the game that they have never seen a Golden that calm before!"